The Gift Aid Recorder till app for Epos Now allows charities operating Gift Aid on Admissions to record donor details at the till.
The till app for Gift Aid on Admissions requires a Gift Aid Recorder account on an Admissions plan and the Gift Aid Recorder Beta app installed in the Epos Now Back Office.
The screen below shows the Epos Now till with the Gift Aid Recorder app installed. Two rows of action buttons can be seen, including a button for launching the Gift Aid Recorder app. Two qualifying products have been configured "*Gift Aid Adult Admission" and "*Gift Aid Child Admission".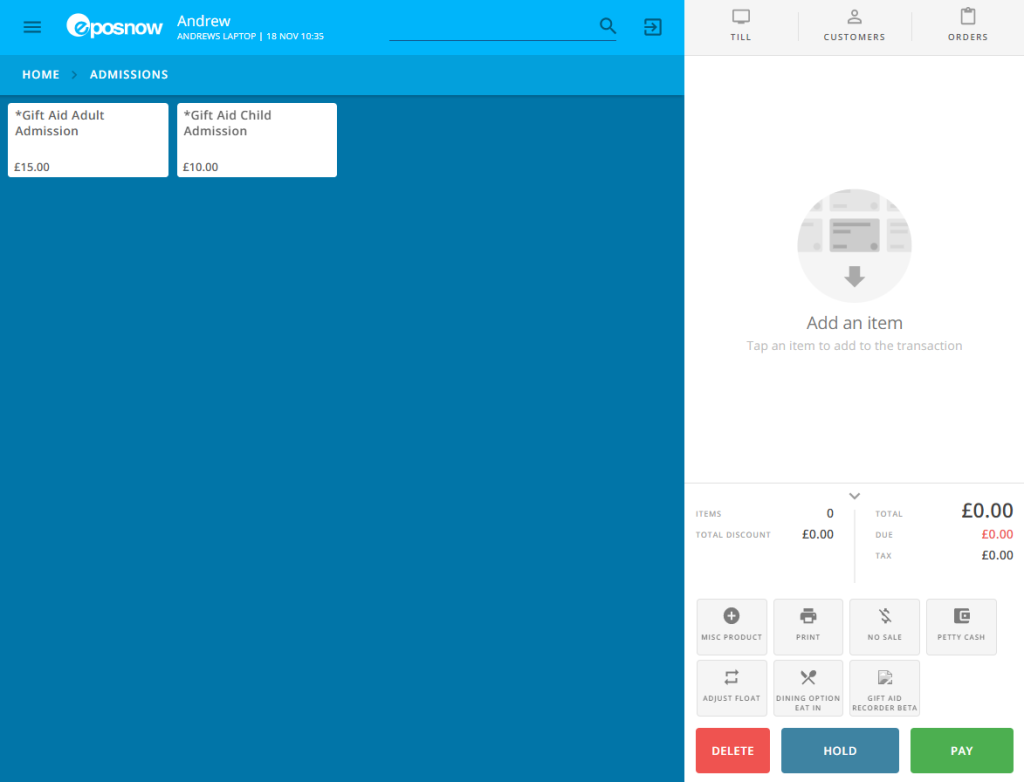 Optionally when one of the two configured products is selected the operator is prompted to ask the customer about Gift Aid.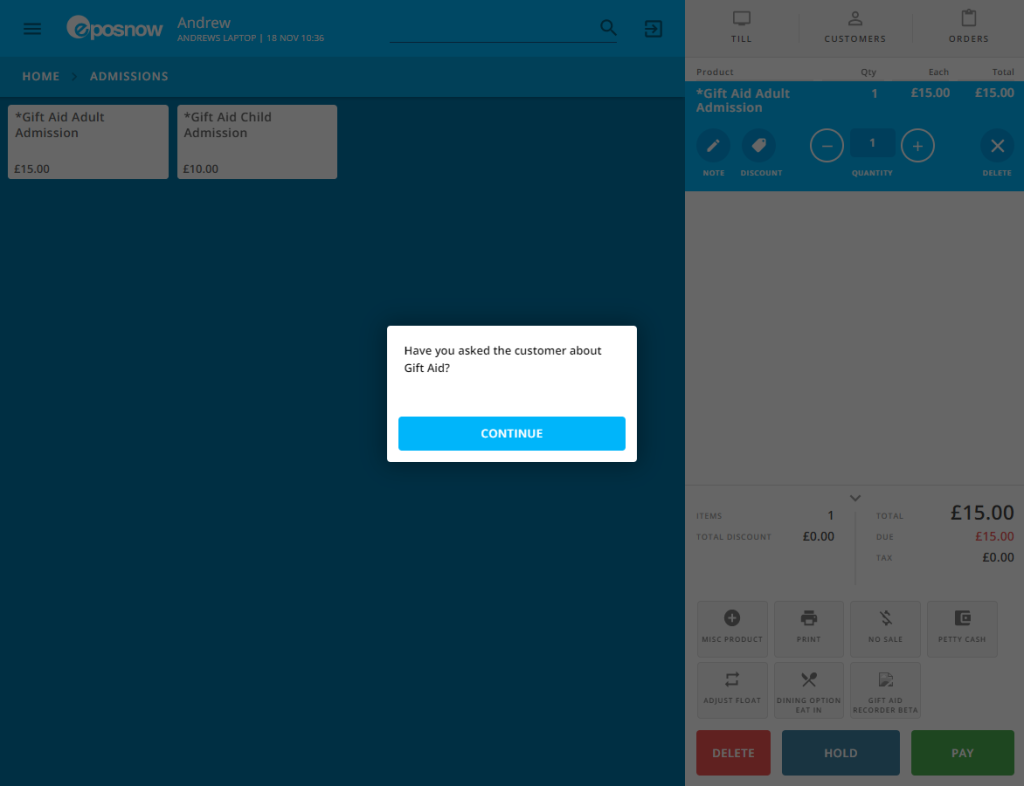 The operator launches the Gift Aid Recorder app and begins to enter the donor details. The app ensures the data is validated against the HMRC Gift Aid criteria.

Optionally the address can be completed using postcode lookup provided by PostCoder by Allies Computing
Enabling Postcode lookup in Gift Aid Recorder
Optionally the till app can be configured to record the donor's email address and communication preference.

And the donor's contact number.

The operator is asked to confirm the donor's details before submission to the till.

The screen below shows the till transaction with selected product and donor's details. Confirming that the Gift Aid Declaration has been added to the transaction details.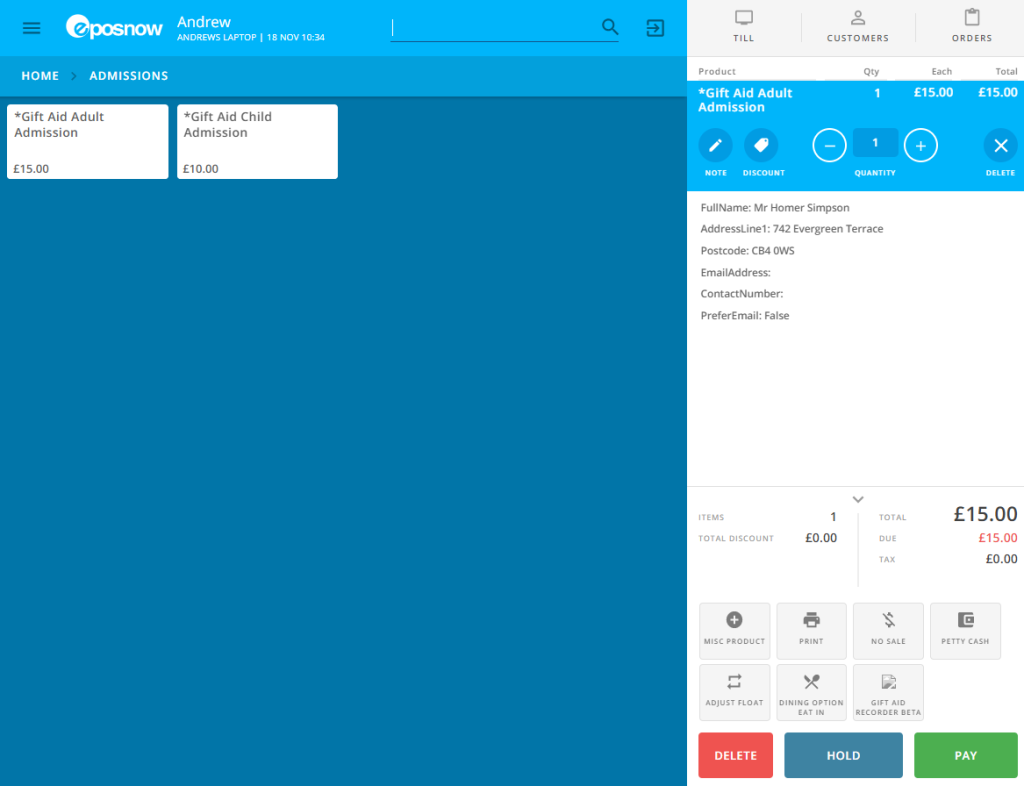 The till receipt is configured to include the donor's details and a statement about Gift Aid.
Configuring a Receipt Message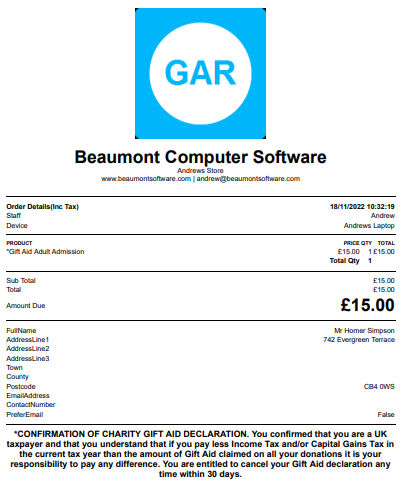 Note: The Gift Aid statement is visible on every till receipt. You may prefer to provide Gift Aid terms & conditions on a separate pre-printed leaflet and modify the statement to reflect that.