To install The Gift Aid Recorder app in your Epos Now Back Office, follow the link below (You will need to be logged in to the Epos Now Back Office).
https://appstore.eposnow.com/s/app?appId=833&name=GiftAidRecorderBeta

Click on "Get Free App"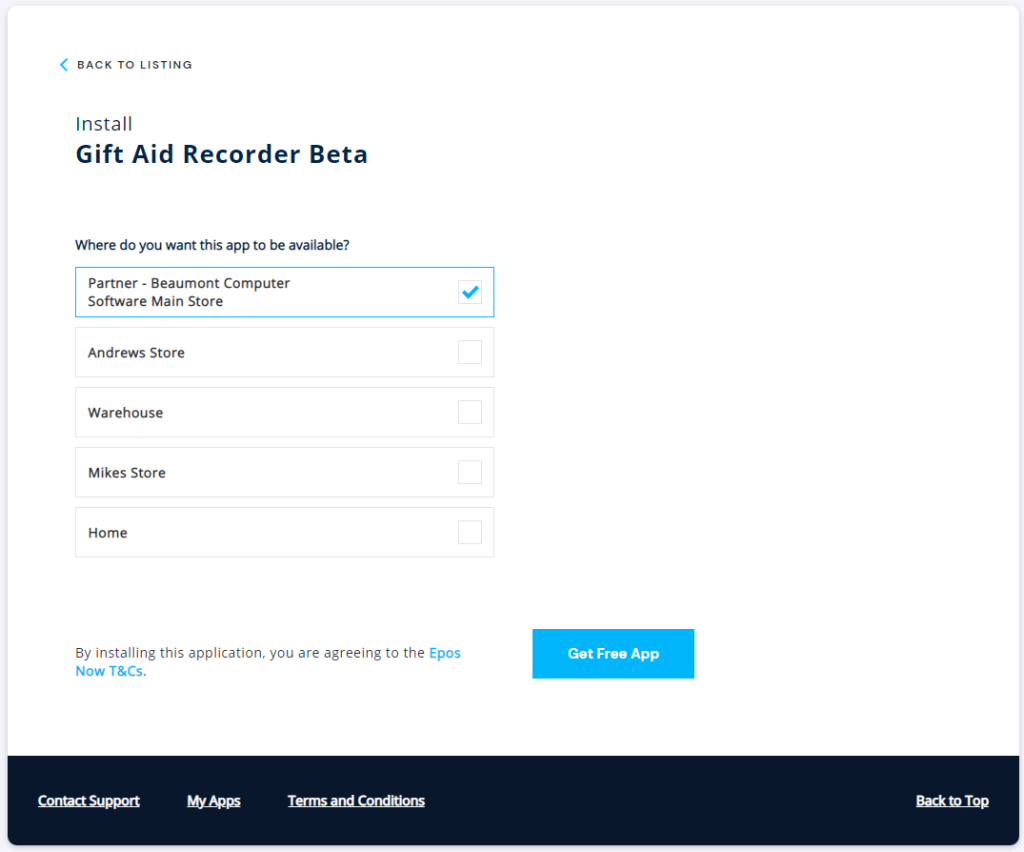 Select one or more locations where you want to install the app. and click "Get Free App"
Note: Installing the Gift Aid Recorder app at one more locations may incur a cost. The Gift Aid Recorder App for Epos Now is free but costs may be incurred dependent on your Gift Aid Recorder plan.

Epos Now confirms successful installation of the app. Click "Set-up App" to link your Epos Now and Gift Aid Recorder Accounts.

Enter the email address and password of the Super Administrator on your Gift Aid Recorder Account. Click "Link Account"